Once considered a cornerstone of a quintessential summer retreat, fishing has somehow become a remnant of a bygone past. Thankfully, there seems to be a resurgence of interest brewing beyond the traditional angling enthusiasts. If recent times have taught us anything about the great outdoors, the lesson is they offer an easy escape from the hustle and bustle of our modern lifestyle. One of the best parts about fishing in Colorado is that you can find viable fishing spots just about anywhere in the state. From the outskirts of the most populous city to the outer reaches of the seemingly desolate alpine basins, the Centennial State offers myriad opportunities for those hoping to wet a line, and Effortless Stay has the perfect basecamp for you.
The Best Fishing in Colorado | Creating and Reliving Memories
Back in the "old days," you didn't have to be an avid angler to chase fish. Many people who went fishing when they were youngsters will tell you they pretty much only did it during vacations. Despite not making it a point to go out every weekend, many outdoor enthusiasts have come to appreciate some time out on the water and never forget the first time they caught something. As such, we'd like to share a brief rundown on where to go fishing in Colorado near some of our most popular vacation spots. Be sure to check out the Colorado Parks & Wildlife Fishing Guide for more information.
Avon/Vail
Known primarily for their world-class ski resorts, Avon and Vail also present some excellent angling opportunities. Of all the nearby fishing destinations, none are as prevalent as Gore Creek. Whether your entire trip revolves around fishing or you just want to stop while cruising down I-70, Gore Creek won't disappoint. 
Frisco/Breckenridge/Copper
You'll be delighted to know you'll have plenty of fishing opportunities if you find yourself staying in Frisco, Breckenridge, or Copper. Near Frisco, the Dillon Reservoir is home to a healthy population of salmonid species such as Arctic char, kokanee salmon, brown and rainbow trout. Down the way in Breckenridge, the Blue River reigns supreme with an abundance of trout and salmon, making it a Gold Medal waterway with trout reaching over 24 inches! Finally, Ten Mile Creek between Copper and Frisco has varying habitats for various game fish, including browns, cutthroats, rainbows, and brook trout. You can also fish the east end of Main Street in Frisco, where Ten Mile Creek flows into the Dillon Reservoir mentioned above.
Winter Park/Fraser
Embedded within one of Colorado's most popular recreational areas, it's no surprise that anglers who visit Winter Park and Fraser rave about the Fraser River. As the first main tributary of the Colorado River, the Fraser is a relatively flat waterway rife with ideal trout habitat. Furthermore, several other locations like the Lion's Club Ponds, Lower Vasquez, and St. Louis Creeks offer fishing.
Denver/Boulder/Lakewood
By now, anglers nationwide know what magnificent bounties can be found while fishing in Colorado's rural mountains. Still, some of the best places to fish—especially for beginners and casual fishers—reside in the Greater Denver Metropolitan area. Flowing through Golden and directly through the Coors Brewery, Clear Creek offers several public access points for highly sought trout. Just outside of Lakewood, Bear Creek Lake Park has three good fishing areas in Bear Creek Lake, Big, and Little Soda Lakes, where you'll find rainbow trout, saugeye, and smallmouth bass. Lastly, the Boulder Reservoir, just north of Boulder, is routinely stocked with crappie, saugeye, rainbow trout, and channel catfish. You should have no issues determining where to fish in Denver!
Colorado Vacation Rentals: Enjoy the Comforts of Home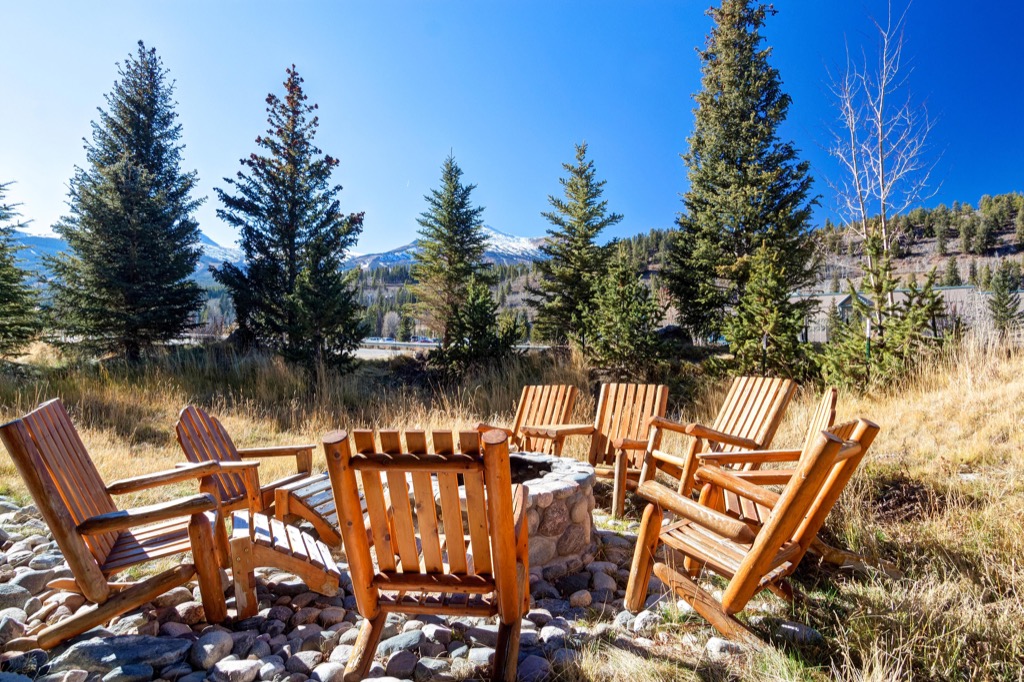 Fishing in Colorado is something every avid angler should experience in their lifetime. The best way to improve your Colorado fishing vacation is to find ideal accommodations that offer more than any boring roadside hotel. Whether you're a life-long enthusiast, hoping to recapture your youthful memories, or simply want to try a new outdoor activity, Effortless Stay invites you to explore the Centennial State like never before. We have options for everyone from solo travelers to adventurous families with a star-studded assortment of premium vacation homes, condos, and lofts. For more information or to make reservations, please reach out to us online or call 720-292-8891.